BATHX BATHWARE INDIA PVT. LTD
Inspiration can come from many sources around us.
But when we dwell deeper into what gives us ideas pushes us to new heights and helps us see things
from a different perspective – we realize that true inspiration comes from within.
Therefore Bathx products are made from the best source of inspiration – you our every design.
Surface, glass, and finish has been created keeping in mind your unique personality,
your discerning tastes and your lifestyle expectations.
Bathx Bathware stands for a range of products that are perfect for adding sophistication and elegance
to your bathrooms and homes.
---
Simply Stylish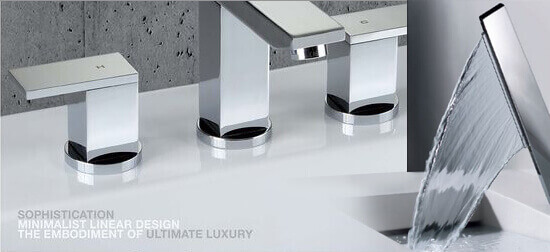 Elegance is an attitude-a natural expression of inner fire, a drive to cultivate the highest
aesthetic senses; an unceasing quest for the finer things in life. It is, ultimately, a persona that
revels in being rooted and yet contemporary, instinctive and yet distinct, sophisticated and yet
charged an exciting amalgam of opposites that lends itself to an outward manifestation that is simple
and yet stylish.
The aesthete, the cognoscenti want such flair for living to show up in their lifestyle. This includes,
more than ever before, their bathroom ware.
BATHX bathroom ware celebrates lifestyles that exude elegance. It is a stunning spread of designs
that invites you to express yourself.
You can Visit ABC Emporio for experiencing our products on Live displays.